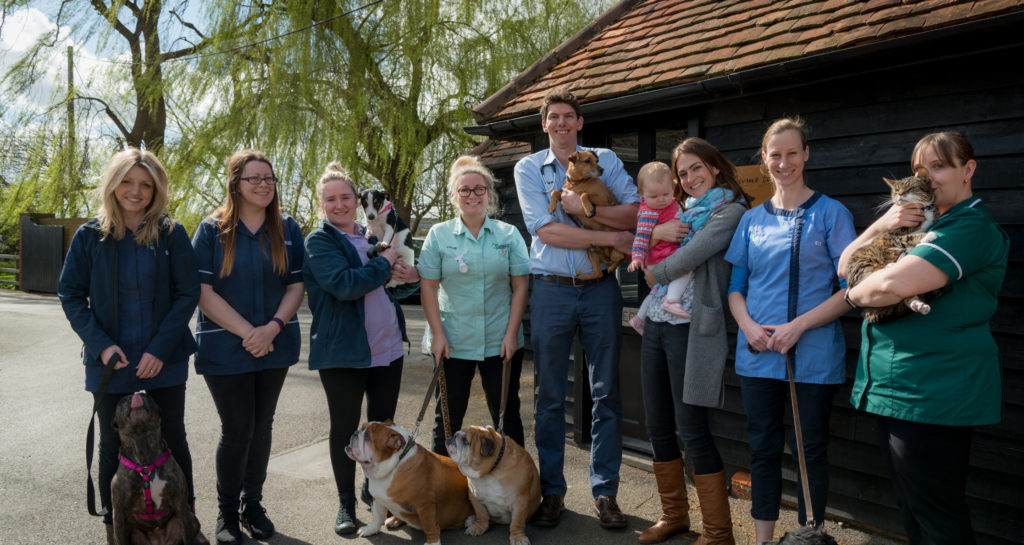 Kelperland Vets Has Proudly Cared For Berkshire's Pets For Over 50 Years
"Traditional Values, Exceptional Care"
We have stayed true to our traditional values and continue to maintain the feel of friendly, family owned, community practice, situated at the lovely location of Ledger Farm.
Our highly qualified team will provide exceptional care for your pets. We all have pets ourselves and will look after yours as though our own.
The health of the animal is always the  priority

State-of-the-art facilities

A knowledgeable & passionate team

Affordable & fair pricing

Meet The Team
Our caring, passionate team of veterinarians, nurses and support staff have years of experience – ensuring your pet is always in great hands.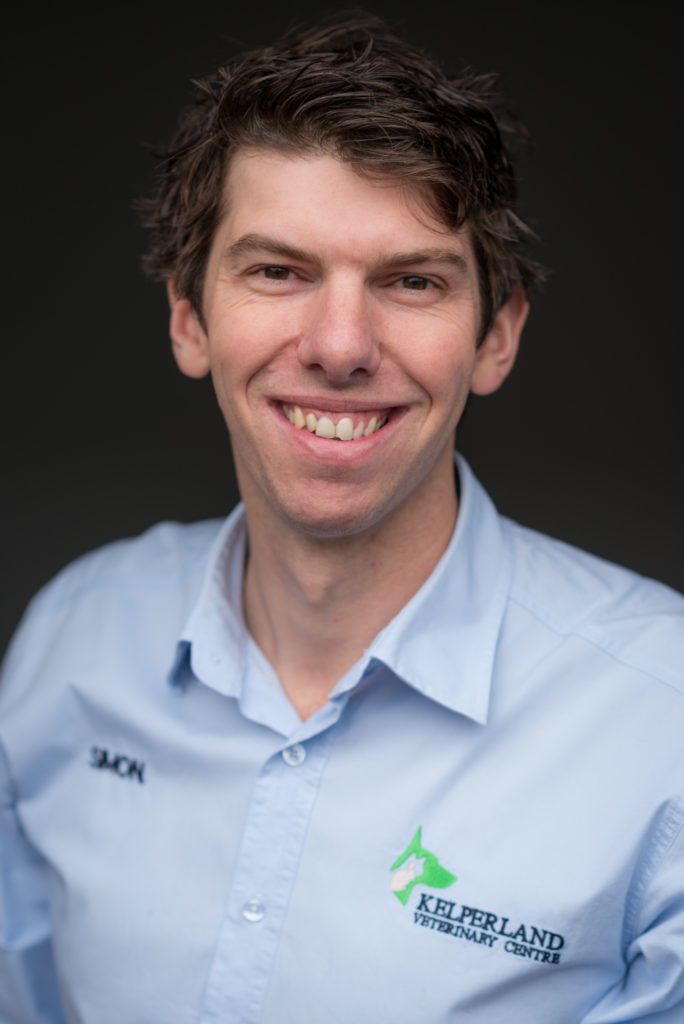 Dr Simon Ratcliffe
BVSc certAVP(GSAS) MRCVS
RCVS Recognised Advanced Practitioner in General Small Animal Surgery & Practice Principal
Hi, I'm Simon (we're all on first name terms here!). I took over the running of Kelperland in May 2014. I'm a dairy farmer's son from Cheshire, and have wanted to be a vet as long as I can remember. There was always a menagerie of animals on the farm – cats, dogs, cows, pigs, chickens, turkeys, horses and sheep. Our local vet was therefore a constant presence at home and I became fascinated with his work; caring for animals and helping them to stay out of pain, what job could be more important? When I was 14 I spent a week in our vet's car travelling around the area and seeing cases….I was hooked! And have been ever since!
I went University in Liverpool and graduated in 2005. I then spent 7 years at two large veterinary hospitals in the North West, with 2 years working at various veterinary clinics in London sandwiched in between.
My main clinical interest is surgery, especially orthopaedics (bones and joints). I am recognised by the RCVS (the veterinary governing body in the UK) as an "Advanced Practitioner in General Small Animal Surgery," which reflects the level of my post graduate training and experience.
I just love being a general practitioner – getting to know clients and their pets, working together to keep our furry friends happy and healthy! I am hugely proud to have been nominated for the Petplan Vet of the Year awards in 2015, 2016 and 2017.
I live with my wife Camilla and our baby daughter, Elana, born April 2016 (super cute!). We have a little rescue terrier cross called Ruby…she's adorable inside the house, a real snuggler, but a true terrier outside, sniffing everything and pulling on the lead! We only live around the corner from the practice so I love nothing more than popping home at lunchtime for a family walk in the nearby fields.
Outside of work and family I'm a keen sportsman and enjoy playing cricket, golf and squash. I've also been swimming in Bray lake on summer's mornings – which is "Lovely once you're in…"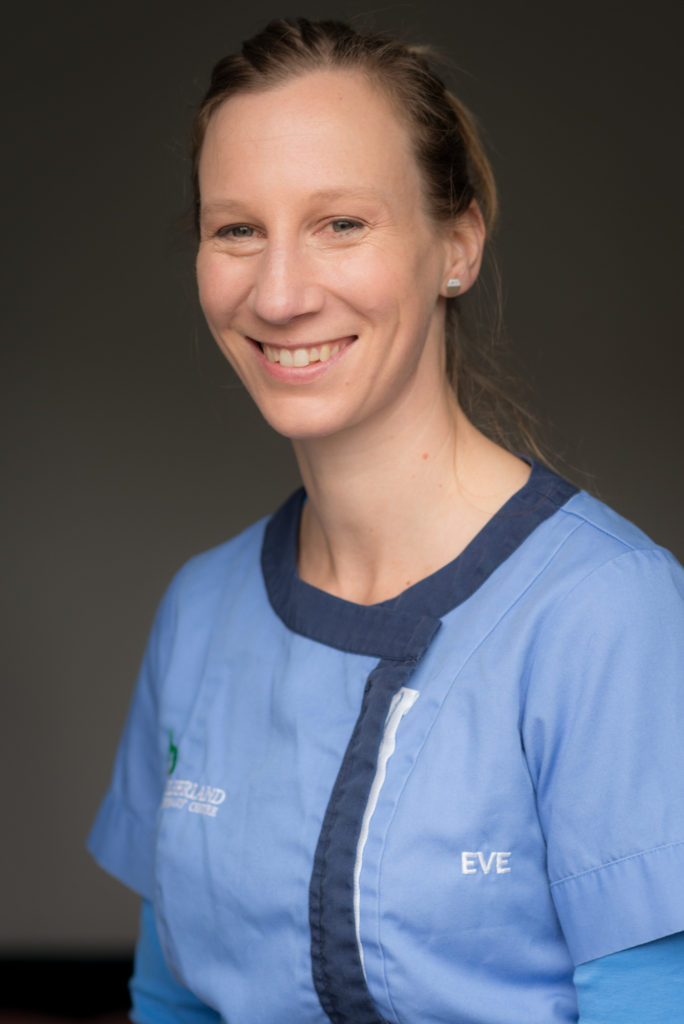 Eve Henderson
BVSc MRCVS – Veterinary Surgeon
Hello everyone, I'm Eve. I've been working here at Kelperland since June 2015. I'm from New Zealand and was brought up on a sheep and beef farm in the North Island, where I enjoyed working with all sorts of animals and riding my horse around the farm! Much like Simon, we always had the vet around and it was easy to become fascinated in this job!
I graduated from Massey University in 2003 and spent a couple of years working with all sorts of different animals, before focusing on dogs and cats whilst working in the UK. My previous job was working at a small, friendly clinic in central London where I was for four years. I love being a general practitioner and am fascinated by all aspects of general practice, including both medicine and surgery. I'm currently studying towards a further post graduate qualification in dog and cat medicine, which is hard work and time consuming, but great to be learning all the most up to date treatments, helping us provide the best care for all our patients here.
Outside of work I play Hockey most Saturdays for a team in central London. I also love cycle-touring and playing tennis. My partner and I have a little Cocker Spaniel, Bella, whom we adore of course.
Camilla Ratcliffe
Business Manager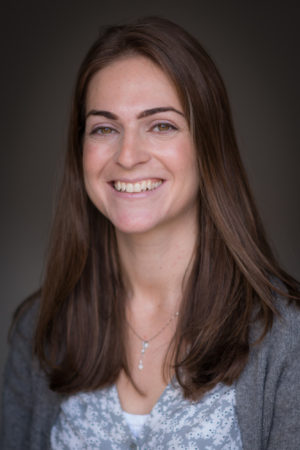 Camilla is an experienced biology teacher but has put that on hold for a while whilst she has been managing business aspects of Kelperland since taking over the practice in 2014.
Her time has been divided since the birth of her daughter, Elana, in April 2016 but she is still heavily involved behind the scenes, helping things to run smoothly.
Camilla also loves spending time with the family dog, Ruby, and has adored seeing Elana and Ruby become partners in crime around the house!
Lotte
Veterinary Assistant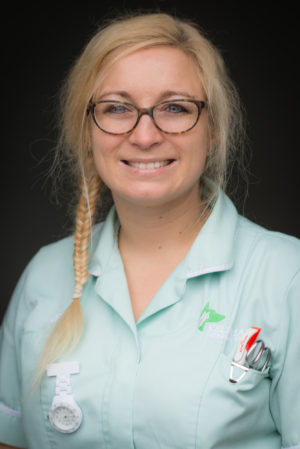 Lotte has worked Kelperland since 2001. She has been a loyal assistant to Mr Cooke throughout the years and knows most of the clients on first name terms.
She has two bulldogs, Yogi and Huey, whom she adores! She also has a cat called Jack who is a free spirit and likes to roam outside. Outside of work she loves shopping for retro furniture and doing crafts at home such as sewing, painting and card making.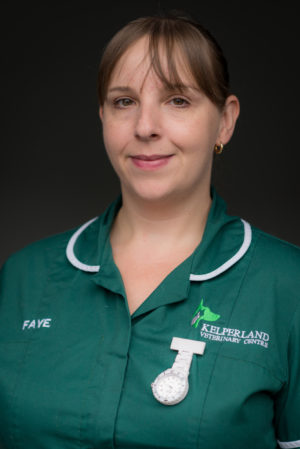 Faye is a qualified veterinary nurse who has been with us at Kelperland since 2006. She has 5 cats each with their own unique personalities, Spikey who is 13, Frank, 12, Stanley, 9, Hank, 5, and Dale, the newest arrival, who's a year old! She calls them 'her little misfits' as they all have special quirks! They are all strays which she has picked up at various stages along the way.
When not working Faye's hobbies include helping out as an official with the local roller derby team and going to concerts with her husband. She enjoys a wide range of music with her favourites being country, southern rock and rockabilly to name a few. Faye also enjoys baking for friends and family and has won awards for her cupcakes!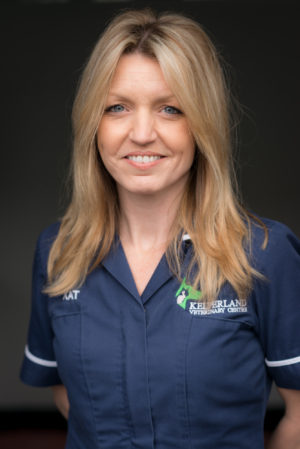 Kat loves her rescued Staffie cross called Tig and has another child with just two legs! Her spare time is spent walking one and watching the other play football!
Kat joined the Kelperland team in September 2015 and loves snapping pictures of all your cute pets for our Facebook page…. you have been warned!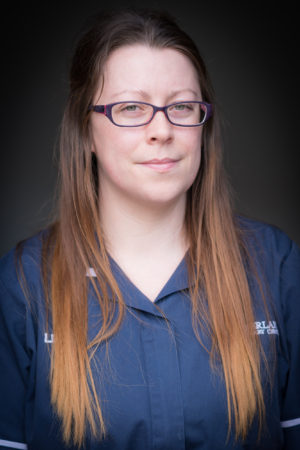 Outside of work Lizz rarely stops! She enjoys visiting the National Theatre regularly and travels the country after different bands. She also goes to dog shows across England and supports a friend who shows her Entlebucher Mountain dog, Basil – who succeeded in winning his class and got Reserve in the Imported Dogs at Crufts in 2015.
Due to currently renovating her home, this is the closest she can get to having her own furry but hopes to have a houseful in the future!
History Of Our Practice
Kelperland Veterinary Centre first opened in 1958 and has grown from strength to strength ever since.
Since taking over the practice, we have reinvested heavily in modern equipment, such as digital x-ray, a dental machine and blood machines. We are taking the practice forward into the next act, incorporating modern medicine and techniques, whilst staying true to our values that have made us so successful.
We're delighted that all of of our hard work appears to be paying off – the practice has been nominated for "Vet Practice of the Year" in the prestigious PetPlan awards in 2015, 2016 and 2017.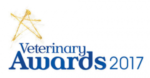 You can trust that we will always provide the best possible care for your pet.